Case Study
-
Where education meets efficiency
GetHair empowers hairdressing apprentices to master their craft, while simultaneously boosting cost-efficiency for salons by relieving the workload of their instructors.
Client

Andreas Innfeld

Year

Service

Web development, App development, Hosting, CMS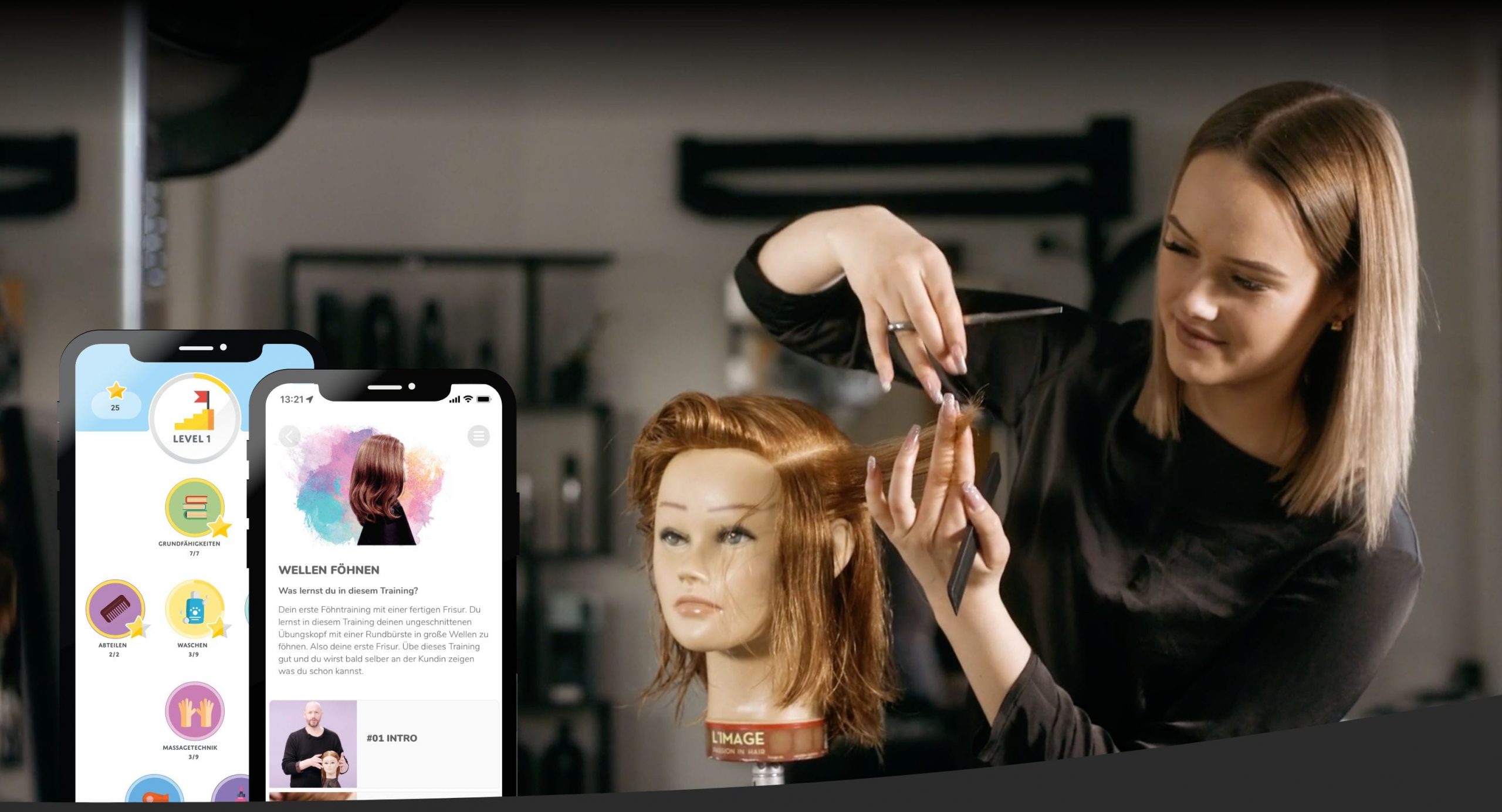 The Challenge
Hair salon instructors grapple with a challenging dilemma: they must divide their time between teaching apprentices, overseeing their progress, and serving customers. This balancing act presents difficulties as both aspects demand attention critical to the salon's future success.
Adding to the complexity, apprentices can only learn hands-on while working in the salon and need constant supervision by their instructors to get valuable feedback during different steps of their practice session. This proves to be also very important for the salon, so that apprentices can start working on real customers as fast as possible.
Digitalization emerges as a solution to these problems, offering the potential to alleviate these challenges and secure the future of the hairdressing industry.
The solution
Our client, Andreas Innfeld, envisioned a transformative solution to address these challenges. He aimed to create a comprehensive system that would not only automate the apprentices' learning journey but also facilitate asynchronous learning and feedback for both apprentices and instructors. This innovative approach eliminated the necessity for constant, in-person supervision by the trainer.
Recognizing the standardized nature of hairdressing education in most regions, Andreas envisioned a digital product that would encompass all required learning materials. This product would empower apprentices to learn at their convenience, at their own pace, and even when they were not at work.
The culmination of our collaborative efforts with Andreas resulted in the creation of an exceptional Software as a Service (SaaS) product known as "GetHair."
GetHair consists of three different parts, aimed at different stake holders:
GetHair Trainee App
Designed for apprentices, this mobile application serves as a comprehensive learning hub. The content within is meticulously organized into distinct levels, programs, and training modules. Trainings encompass a diverse range of learning materials, including videos, images, and text, complemented by interactive quizzes and practical training segments. This app empowers trainees to access and review educational content at their convenience, regardless of location or time. Moreover, it allows them to revisit prior exercises, review captured images, and track their educational journey systematically.
GetHair Coach App
Tailored for instructors overseeing trainees, this mobile application enables seamless communication between coaches and their apprentices. Through these apps, coaches and trainees establish a direct connection. Coaches can monitor a trainee's progress and provide valuable feedback on training submissions once the trainee completes an exercise. This dynamic ensures coaches maintain a continuous overview of their apprentices' development, permitting feedback at their convenience, even from the comfort of their home.
GetHair CMS
Within the GetHair CMS, Andreas Innfeld wields the power to curate all content available to trainees. Andreas can craft diverse materials such as levels, programs, and steps, along with creating certificates to reward trainees upon the successful completion of various training modules. The CMS also serves as a user management hub, enabling Andreas to address user issues promptly and provide support as required, ensuring a seamless experience for app users.
Conclusion
By introducing a digital solution that combined a mobile app for apprentices, a coach app for instructors, and a content management system, GetHair transformed the traditional offline training model into an efficient and scalable digital platform. This innovation not only improved the learning experience for apprentices but also streamlined the training process for instructors, ultimately benefiting the entire hairdressing industry.
What we did
Frontend
Backend
App Development
Hosting
Technologies we used
Typescript

Next.js

Tailwind CSS

Expo

ASP.NET Core

PostgreSQL

DigitalOcean

Stripe